Buy wine online
Showing 1–12 of 489 results
Muga The Anden of the Station 2016
Technical Sheet Bodegas Muga
[columns] [span6] Type of Wine:
Red
Brand:
Enea meadow
Grape variety:
Garnacha Tinta and Tempranillo
Bottle type: 
Burgundy
Capacity (cl):
 75               
Graduation (% vol.): 
13,50
[/ span6] [span6] Warehouse:
Muga
Regions:
 Denomination Rioja
Barrel type:
Oak tanks 16,000 liters
Permanence in Barrel:
12
Operating temperature :
8º-10º C. 
Population:
Haro
[/ span6] [/ columns]
General information
In addition to our Torre Muga brand, the Prado Enea harvest is always the last to be brought to the winery and is selected from plots and land located in the Villalba de Rioja area, on the foothills of the Obarenes Mountains, facing south, a recognized high quality terroir. The grape grains are fermented in 100-hectoliter oak barrels without temperature control or the addition of yeasts. The maceration period is between 16 and 20 days. The wine is aged for 12 months in American oak barrels of 160 hectoliters, which is followed by a minimum of 36 months in barrels, generally French oak. At the end of the aging period, the wine is slightly clarified with fresh egg whites before being bottled and kept in our cellars for at least another 36 months, in order to complete the aging process.
Tasting Notes Prado Enea
We have a wine of cherry red color, high layer and medium density. On the nose it is delicate and fresh, at first impression it reminds us of red fruits (such as blackberry), notes of spices such as cinnamon and toasted touches of aging reminding us of cedar, nuances of vanilla sticks and autumn leaves. After 16 months in American oak tanks and 36 months in mainly French oak barrels, we appreciate a very well worked and integrated wood. In the mouth it is fresh, long, with a highly integrated acidity; the tannin begins to polish and does it deliciously and elegantly. It is a frank wine with great aging power, it is a wine that we can pair with stews, meats and even enjoy it as a glass. [caption id = "attachment_17195" align = "aligncenter" width = "1500"]
BODEGAS MUGA [/ caption] [caption id = "attachment_17196" align = "aligncenter" width = "2560"]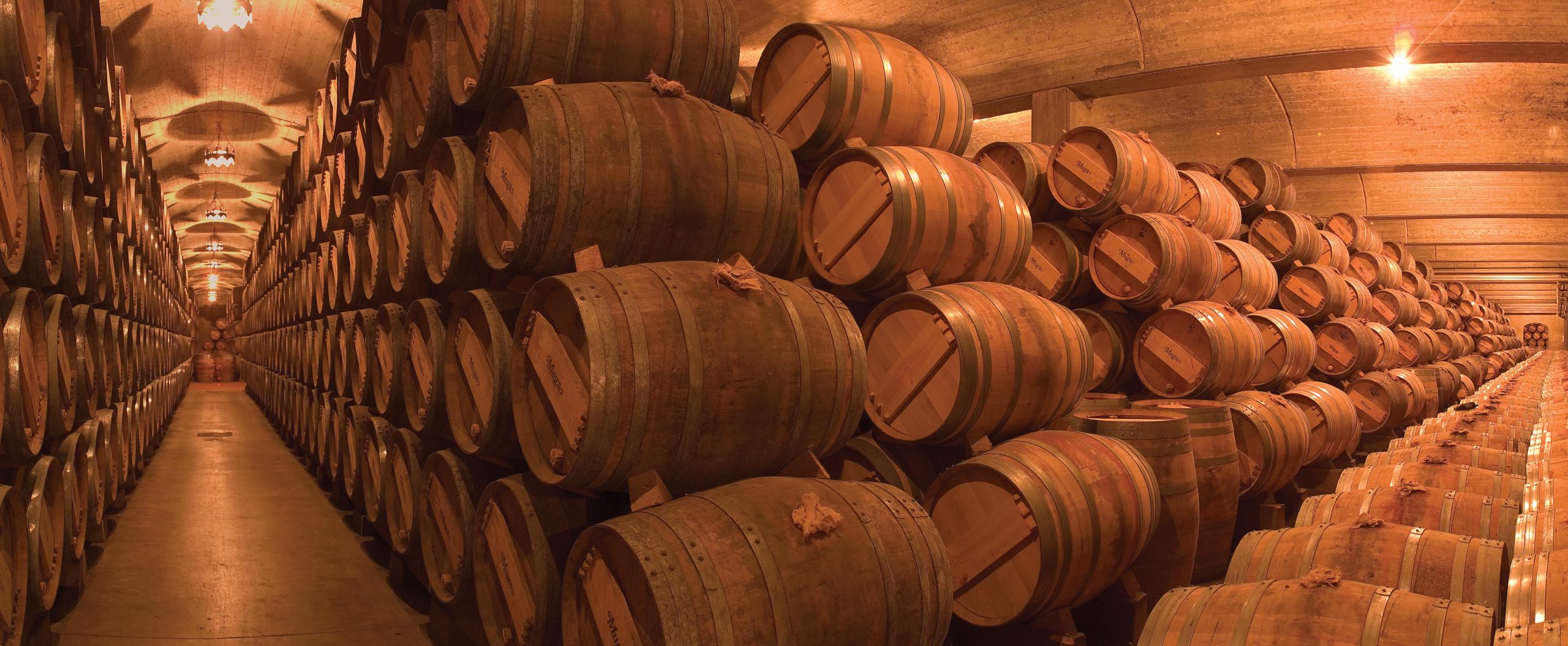 BARREL ROOM [/ caption]