Amaren Technical Sheet
Type of Wine: Red
Brand: Amaren Crianza
Grape variety: Tempranillo     
Bottle type: Bordeaux 
Capacity (cl): 75               
Graduation (% vol.): 13,50
Cellar: Love
Regions: Denomination Rioja
Barrel type: French oak
Permanence in Barrel: 12 months
Sercice temperature: 16º-18º C. 
Population: Samaniego
General information
Double selection table. Manual harvest, collected in baskets where the grapes will be transported by trailer to the winery to be selected on the double table (bunches and then grains). Only the perfect beans will follow its process.
Both varieties have been harvested, processed and bred separately in order to extract from each of them their maximum potential and subsequently create an aromatic ensemble. The Tempranillo brings to the wine finesse and elegance typical of the variety and faithful expression of the characteristics of the best soils of Rioja Alavesa. Garnacha is the ideal complement to transmit to the wine its particular notes of red fruit that provide freshness and delicacy.
Tasting Notes Amaren crianza
Cherry red color well covered.Intense on the nose where dairy nuances and memories of ripe red fruit are intertwined. The background is wood with notes of cedar and leaf litter. Powerful in the mouth but with elegance. Enveloping step with balance from start to finish, end with notes of red fruit, typical of Grenache.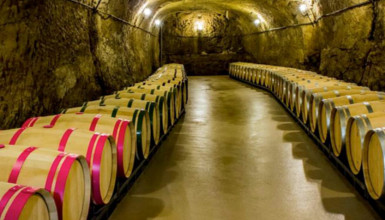 Related products
Roda I 2016
Roda Winery Technical Sheet
[columns] [span6] Type of Wine: Red Brand: Roda I  Grape variety: Tempranillo  Bottle type: Bordeaux Capacity (cl): 75                Graduation (% vol.): 13,50 [/ span6] [span6] Warehouse: Stem Regions: Denomination Rioja Barrel type: French oak Permanence in Barrel: 16 months Operating temperature : 16º-18º C.  Population: Haro
General information
Roda I is assembled by the payments that that year have matured with the sensation of black fruit. The deep black fruit, almost always dominated by the plum, accompanied by mineral notes, chocolate, balsamic sensations, form a whole that slowly flows from the depths of the glass to become enormous when it enters the nose that awaits it. In the mouth, the volume is evident, the fruit complexity gently envelops the oral space, noting the abundant and melted tannins. The wine lengthens, marking the memory retro-nasally each time it is breathed. There is a sensation of fruit and freshness that invites you to continue drinking it.
Tasting Notes Roda I
Colour:
Middle layer of red background.
Nose:
Very good intensity with notes of black and red fruit that are interspersed. It is very expressive, with the liveliness and freshness characteristic of the coldest vintages such as the case of 2013. The depth in this case is transformed into expressiveness and more airy character marked by a lighter fruit.
Mouth:
Medium volume, without valleys, alternating black and red fruits appear. Sensation of herbs and leaves in the forest typical of the Atlantic vintages. Wine with nerve, very fresh, airy and enveloping at the same time. The tannin is very fine and lasts the fruit in the aftertaste with a magnificent sensation of freshness. [caption id = "attachment_17392" align = "aligncenter" width = "625"]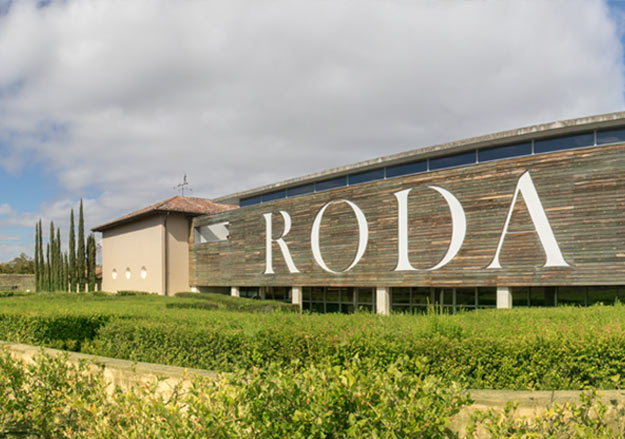 bodegas roda [/ caption] [caption id = "attachment_17393" align = "aligncenter" width = "640"]
bodegas roda barrel room [/ caption]