Artadi Technical Sheet
Type of Wine: Red
Brand: Artadi Valdegines
Grape variety: Tempranillo     
Bottle type: Burgundy
Capacity (cl): 75               
Graduation (% vol.): 14,50
Cellar: Artadi
Regions: Denomination Rioja
Barrel type: French oak
Permanence in Barrel: 12 months
Operating temperature : 16º-18º C. 
Population: The guard
General information
"Valdeginés" is a vineyard arranged on a slope with poor clay-calcareous soils. Red fruit and challenging youth. Clean, penetrating, direct and full of natural candor aromas. High definition, precise tannic structure. Strong memories of fruits and light-hearted speech at the end of the mouth. A wine of fresh and spontaneous youth.
Tasting Notes Artadi Valdegines
It came with an intense fruit load, fresh. Defined and slender skeleton, delicate features of sobriety and transparency. It manifests itself with a prudent speech in its early stages, but the delicate texture of its well-assembled tannins is felt in the mouth.
Related products
Luis Cañas Grand Reserve 2013
Luis Cañas Technical Sheet
[columns] [span6] Type of Wine: 
Red
Brand:
Luis Cañas great reserve
Grape variety: 
Tempranillo     
Bottle type: 
Bordeaux 
Capacity (cl):
 75               
Graduation (% vol.): 
13,50
[/ span6] [span6] Warehouse:
Luis Cañas
Regions:
 Denomination Rioja
Barrel type:
American oak
Permanence in Barrel:
24 months
Operating temperature :
16º-18º C. 
Population:
Villabuena de Alava
[/ span6] [/ columns]
General information
Effort, tenacity, passion for things well done and a clear philosophy oriented to the vineyard. Four are the generations that have written the history of our family, "Familia Luis Cañas".
For more than a century, our family has been engaged in the production and sale of traditional young wines made by the carbonic maceration method (whole bunches). These were made in the Cueva de los Curas, an old winery dug into the ground and which is still part of the landscape of the area today. In the past, wines were transported by Carlos Cañas, father of Luis Cañas (now 90 years old), in mule-drawn carts crossing the Sierra Cantabria and the Montes de Vitoria to areas bordering Bilbao and San Sebastián, more than 100 kilometers from Villabuena.
Tasting Notes Luis Cañas reserve
Tasting note. Deep garnet red color. Notes of cherry in liquor, ripe plum and wood. Meaty, tasty and lively wine. [caption id = "attachment_17221" align = "aligncenter" width = "1000"]
BODEGAS LUIS CAÑAS [/ caption] [caption id = "attachment_17222" align = "aligncenter" width = "1000"]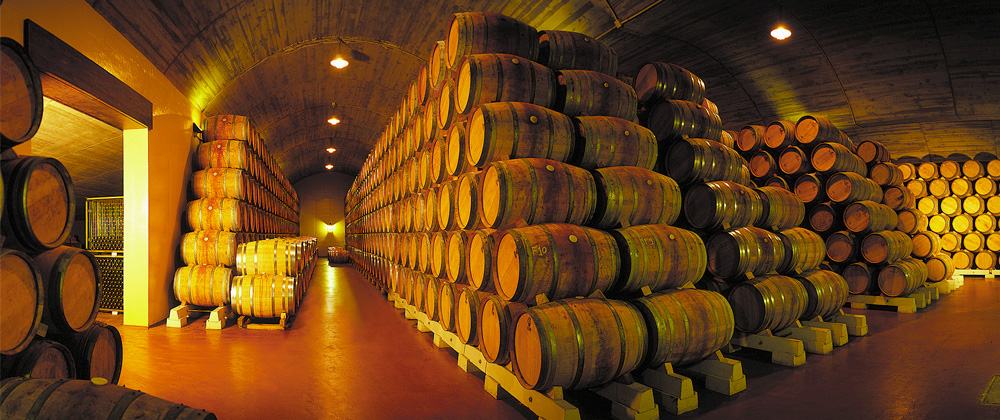 LUIS CAÑAS BARREL ROOM [/ caption]