The Green Dog 2019
D.O.C. Wheel
White wine
13,5%
2019
9

,50

€
Bottle 75 cl
Tax incl.
Technical Sheet The Green Dog
Type of Wine: White
Brand: The Green Dog
Grape variety: Verdejo    
Bottle type: Bordeaux
Capacity (cl): 75               
Graduation (% vol.): 13,50
Winery: Vetus
Regions: Denomination Wheel
Barrel type:
Permanence in Barrel: 
Operating temperature : 08º-10º C. 
Population: Pozaldez
General information
It is a white made with grapes from vineyards located in Pozaldez, Ventosa de la Cuesta, La Seca, Rueda and Medina del Campo. It is a fresh, vibrant and crystalline wine,
Tasting Notes The Green Dog
Pale yellow, bright with greenish tones. High aromatic intensity and great fruit expressiveness. It is reminiscent of tropical fruits with citrus and mineral notes, a pleasant passage through the mouth and a persistent finish.
Related products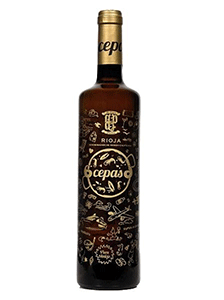 6 Strains white 2019
Technical Sheet Bodegas Perica
[columns] [span6] Type of Wine: White Brand: 6 white strains Grape variety: viura and verdejo Bottle type: Burgundy Capacity (cl): 75                Graduation (% vol.): 13,50 [/ span6] [span6] Warehouse: Parrot Regions: Denomination Rioja Barrel type:French Permanence in Barrel: 5 months Operating temperature : 08º-10º C.  Population: San Asensio [/ span6] [/ columns]
General information
Wine made from a careful selection of grapes of the Viura and Verdejo varieties from their own vineyards. After a light pressing in which the flower must is obtained, it passes to light stainless steel tanks where the grape skins are macerated with the must itself in order to obtain the maximum aromatic potential. Once this process has been carried out, the must undergoes alcoholic fermentation in new French oak barrels, followed by aging on the lees for approximately four months.
Tasting Notes 6 White Strains
Pale golden yellow color wine, on the nose powerful, clean and fresh, very fruity first sensation with notes of pineapple and banana on a background of fennel, to give way later to notes of vanilla and roasted. In the mouth it is unctuous, fresh and long, where its fruity character stands out again in perfect harmony with the toasted wood.