Ossian Data Sheet
Type of Wine: White
Brand: Quintaluna
Grape variety: Verdejo    
Bottle type: Bordeaux 
Capacity (cl): 75               
Graduation (% vol.): 13,50
Cellar: Ossian
Regions: Denomination Rioja
Barrel type:
Permanence in Barrel: 24 months
Operating temperature : 08º-10º C. 
Population: snows
General information
To make Quintaluna we use grapes from a wide representation of small vines in various municipalities in the north of Segovia: Nieva, Aldeanueva del Codonal, Aldehuela del Codonal and Santiuste de San Juan Bautista. They are planted in sandy soils, with a high codon content.
Most of it is a very old, pre-phylloxera grape, standing frank that is preserved thanks to the fact that the sandy soils prevented the attack of the plague of the late nineteenth century and, to a lesser extent, to a younger, selected and low performance.
tasting notes ossian quintaluna
 Bright straw-colored, with aromas of ripe fruit, toilet herbs and fine lees prevailing, balanced, fresh, round, tasty and with good acidity.
Related products
Luis Cañas white 2019
Technical Sheet Bodegas Luis Cañas
[columns] [span6] Type of Wine: White Brand: Luis Cañas white Grape variety: Viura Bottle type: Bordeaux  Capacity (cl): 75                Graduation (% vol.): 13,50 [/ span6] [span6] Warehouse: Luis Cañas Regions: Denomination Rioja Barrel type: Permanence in Barrel:  Operating temperature : 08º-10º C.  Population: Villabuena de Alava [/ span6] [/ columns]
Effort, tenacity, passion for things well done and a clear philosophy oriented to the vineyard. Four generations have written the history of our family, "Familia Luis Cañas." For more than a century, our family has been dedicated to the production and sale of traditional young wines made by the carbonic maceration method (whole clusters ). These were made in the Cueva de los Curas, an old winery dug into the ground and which is still part of the landscape of the area today. In the past, the wines were transported by Carlos Cañas, father of Luis Cañas (now 90 years old) , in carts pulled by mules crossing the Sierra Cantabria and Montes de Vitoria to areas bordering Bilbao and San Sebastián, more than 100 kilometers from Villabuena. In 1928 the founder, Luis Cañas, was born. A man of perfectionist character, hard-working like few others and whose motivation was always the pride of achieving the best quality in his vineyards and consequently in his bulk wines, conquering the palates of the great wine merchants, who at that time were located in the Alhóndiga de Bilbao It was in 1970 when Luis Cañas went to market selling bottled vintage wines which until then were sold in bulk. This same year and not far from the Cueva de los Curas, we created the winery that bears our name and in it we poured our passion for the grape, the true architect of the highest quality wines in Rioja Alavesa. 1989 marks a new milestone in the become of our winery, when taking the reins of the same Juan Luis Cañas, son of Luis Cañas. At 33 he brings new airs to the winery, maintains the work philosophy and family tradition thanks to his perfectionist and non-conformist character. This means that it does not settle for making very good young wines, but also begins to make new wines, increasingly promoting aging wines. In 1994 we opened a new and modern winery equipped with the best production systems. Since then, at Bodegas Luís Cañas we have not ceased the effort, with constant improvements and expansions in the facilities in order to continue improving the quality of our wines. The personality of Juan Luis, one of the most restless and innovative winemakers in the country, the experience and good work of the winery team have made it possible for our wines to be recognized worldwide with the most prestigious awards.
Tasting Notes Luis Cañas white
Straw yellow color. Very intense on the nose, complex, with a good balance between ripe white fruit and hints of cedar and pastry on a smoky background. On the palate it is dense and unctuous without edges and with a good balance between acidity and degree. In the aftertaste notes of ripe fruit and memories minerals. [caption id = "attachment_17221" align = "aligncenter" width = "1000"]
BODEGAS LUIS CAÑAS [/ caption] [caption id = "attachment_17222" align = "aligncenter" width = "1000"]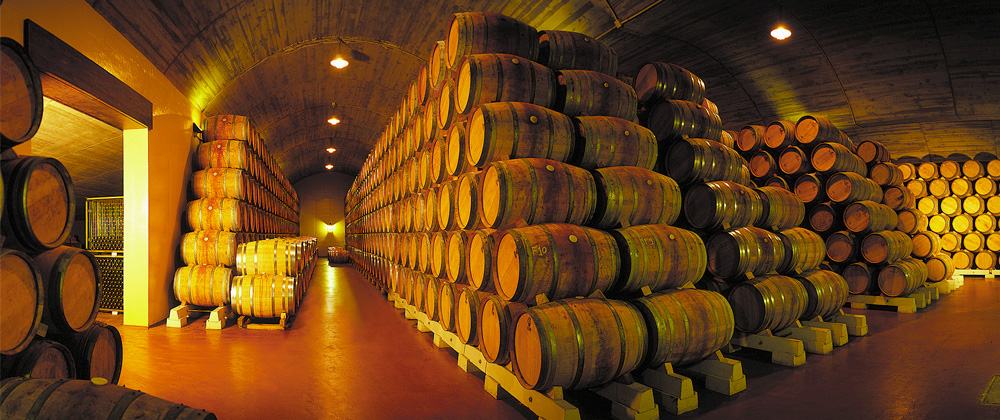 LUIS CAÑAS BARREL ROOM [/ caption]