Ganreza Remirez Technical Sheet
Type of Wine: Red
Brand: remirez of ganuza reserve
Grape variety: Tempranillo and Graciano
Bottle type: Bordeaux
Capacity (cl): 75               
Graduation (% vol.): 13,50
Cellar: Ganire's Remirez
Regions: Denomination Rioja
Barrel type: French oak
Permanence in Barrel: 26 months
Sercice temperature: 16º-18º C. 
Population: Samaniego
General information
Preparation: Manual collection in 12kg boxes. Before fermentation, the grapes remain, at a controlled temperature (4-6 degrees) for 24 hours, in a cold room specially designed for this. Meticulous selection of the grapes on the table and separation of the shoulders and the tips of the bunch, using to make this wine exclusively the destemmed shoulders, the tips are used for carbonic maceration. Fermentation in small stainless steel tanks and 7,000 liter French oak vats. Malolactic fermentation in new barrels
Tasting notes remirez de ganuza reserva
Color: Clean color, ruby red. Nose: Aromas of licorice and currant. Palate: Wide texture with a good cut at the end.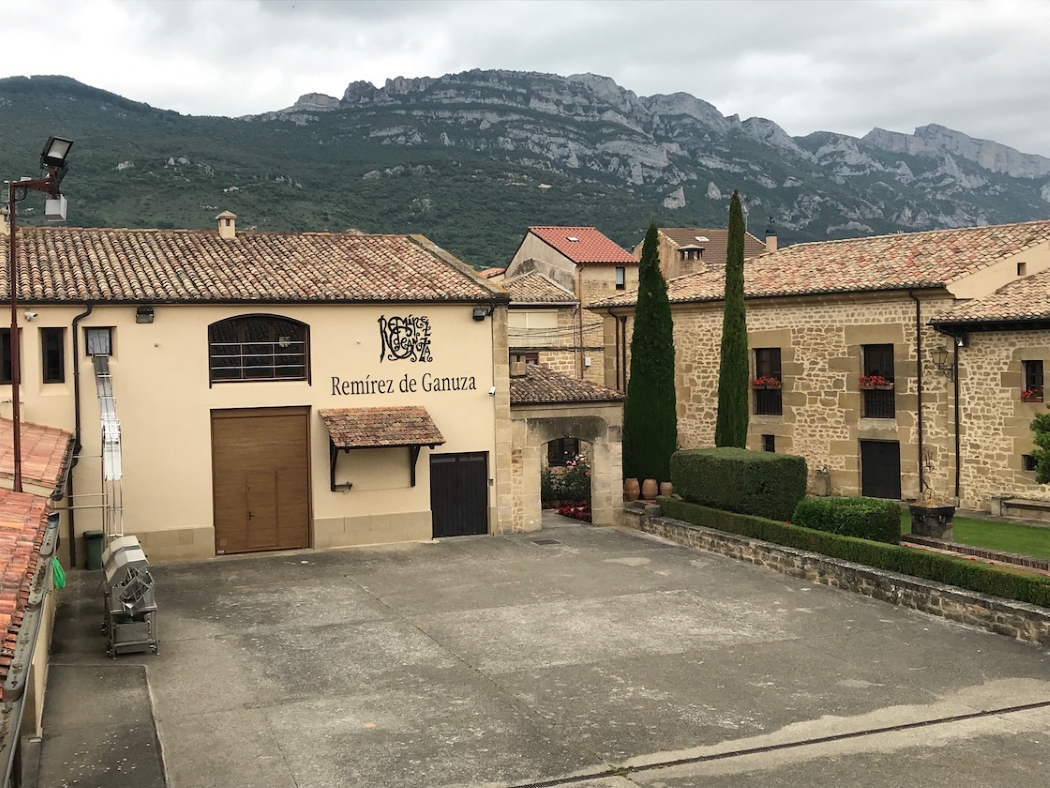 Related products
Solar de Becquer Gran Reserva 2004
Squad wineries technical sheet
[columns] [span6] Type of Wine: Red Brand:Solar de Becquer reserve Grape variety: Tempranillo      Bottle type: Bordeaux  Capacity (cl): 75                Graduation (% vol.): 13,50 [/ span6] [span6] Warehouse: Squire Regions: Denomination Rioja Barrel type: American oak Permanence in Barrel: 18 months Operating temperature : 16º-18º C.  Population: Tax them [/ span6] [/ columns]
General information
Located in the South of Monte Yerga, the Finca Cuesta de la Reina is a caralsol hillside that begins at 450 meters of altitude and ascends to 800 meters. Its soils are clay-calcareous, poor and with abundant boulders, it is a farm of more than 120 hectares that has been in the family for four generations and in which the vineyard has always been cultivated. Approximate average age of the vineyards 25 years.After a meticulous monitoring of the vineyard, the grapes are harvested at the optimum moment of maturation.The Tempranillo variety was harvested the first fortnight of October, the Garnacha in mid-October and the Mazuelo the last. week of October and first of November. The harvest is done manually, selecting healthy and ripe grapes, rejecting the raw and deteriorated ones.
Tasting Notes Solar de Becquer Gran Reserva
Color red tile of good layer. Clean, complex and with good intensity on the nose, aromas of red fruits well combined with those of aging, balsamic, spices (pepper), tobacco and leather. Good structure, tasty, wide, smooth but with character and a good harmony in its flavors. Complex and clean via retronasal.