Contact us and we will
search the wine you can't find

Free shipping
on orders over spain 200€

Payment facilities
Novelties. The ultimate in wines
in our online wine shop
We select exclusively for you the best wines of the moment.
The latest ones that your taste can miss out.
Viña Tondonia 2008 en tronco de madera
Ficha Técnica Bodegas Lopez de Heredia
[columns] [span6] Tipo de Vino: 
Tinto
Marca:
Viña Tondonia
Variedad de Uva: 
Tempranillo,Garnacho y Mazuelo
Tipo de botella: 
Bordelesa 
Capacidad (cl):
 75               
Graduación (% vol.): 
13,50
[/span6][span6] Bodega:
Lopez de Heredia
Regiones:
 Denominación Rioja
Tipo de barrica:
Roble Francés
Permanencia en Barrica:
5 años
Temperatura de servicio :
16º-18º C. 
Población:
Haro
[/span6][/columns]
Información General
En la mítica ciudad de Haro, capital de La Rioja Alta, tal vez donde mejor se produce la extraordinaria suma de coincidencias entre la bondad del clima y severidad de la tierra, se encuentran las Bodegas López de Heredia, las más antiguas de Haro y una de las tres primeras de La Rioja. Tan sabia y meticulosamente, que esta especie de catedral del vino, al igual que las auténticas, se encuentra todavía inacabada y quizás proviene de ese espíritu aún latente del fundador la sensación que se respira, al pisar sus naves, de haber viajado retrocediendo en el tiempo.
Notas de Cata Viña Tondonia reserva
Color  Rubí brillante con ligeros ribetes teja.Nariz  muy fina, fresca, tostada con ligeros aromas a vainilla. Muy persistente.Gusto Muy seco, suave, redondo y desarrollado. [kad_youtube url="https://youtu.be/UFerqLRrOfI" ] [caption id="attachment_16939" align="aligncenter" width="1024"]
lopez de heredia[/caption] [caption id="attachment_17220" align="aligncenter" width="512"]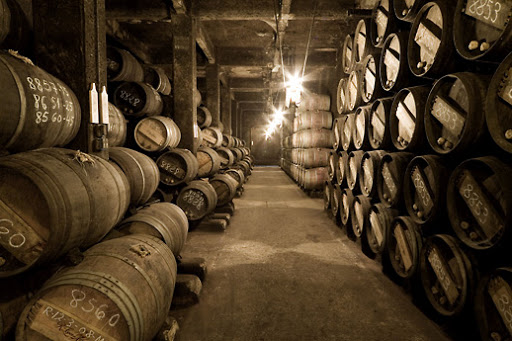 lopez de heredia sala de barricas[/caption]
Lopez de Heredia
DOC Rioja
Recommended wines.
The best selection of wines
As Wine experts we recommend you the best bottles from our online Wine Shop.
Welcome to the Online Wine Shop. Direct wines from the wine Cellar to your table.
The best selection of wines at an incomparable.
Discover our special offers and packs and cases to give out as present on special occasions.
If you want to buy wine online you are in the right place. Welcome!