Drinking wine is a pleasure. No one doubts that. But what if we told you that drinking wine is also drinking health? Having a daily glass of wine is not only not harmful to take care of ourselves, but it also has a series of benefits of wine. From our online wine shop we give you all the positive keys to your health.
Take note and discover each and every one of the benefits of wine!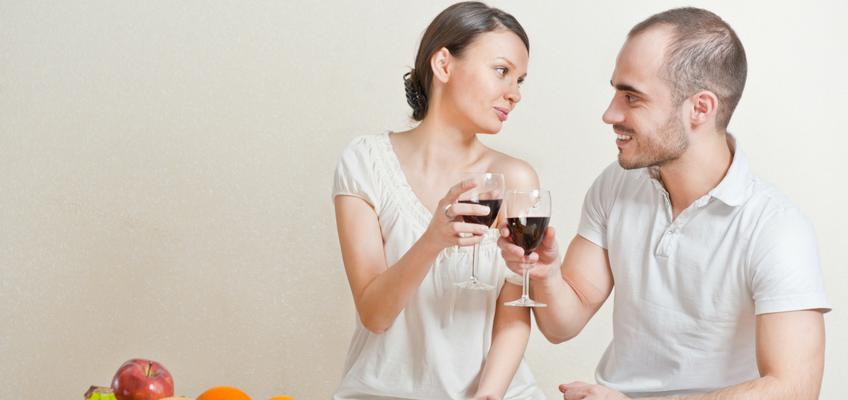 The 6 benefits of wine
1. Fight aging
The resveratrol, which is part of the skin of the grapes, it is able to delay aging according to the Harvard Medical School.
2. We are happier
Well yes, as you hear it. It has been shown that when enjoying a glass of wine we relax, enjoy the moment and this generates that we liberate endorphins.
3. Ally against gingivitis
The grapes have compounds that, when fermented in the wine, prevent the appearance of certain bacteria and help the gums to be more protected and not suffer inflammation.
4. Improve heart health
The wine is rich in antioxidants, which help keep dreaded bad cholesterol at bay. In addition, it is also rich in vitamin E that helps clean our blood and our arteries.
5. Favors losing weight
According to a study of the University of Oregon moderate wine consumption improves metabolism. In this study it was shown that one of the acids present in grapes, the ellagic acid slows down the process of existing fat cells and, in the same way, prevents the appearance of new fat cells.
6. Protect from the sun
The wine flavonoids and the grapes prevent the free radicals damage the skin thus avoiding sun damage.
We hope that now that you know all these benefits of wine enjoy the best wines in our online wine store. We will wait for you winelover!