Technical Data Leza García
Type of Wine: White
Brand: Sauvignon blanc cloud

Grape variety: Viura

Bottle type: Bordeaux 
Capacity (cl): 75               
Graduation (% vol.): 13,50
Cellar: Leza garcia

Regions: Denomination Rioja
Barrel type: French oak
Permanence in Barrel: 36 months
Operating temperature : 16º-18º C. 
General information
At Leza García, in our continuous search for innovation in our wines, we are committed to a singular white, the result of the arrival of Sauvignon Blanc in Rioja.Our aim is to create a very special Riojan white, squeezing all the characters that the soils and the climate transmit to the fruits of our vineyards.
Tasting Notes Nube de Leza García sauvignon blanc
Straw yellow color with greenish reflections. Crisp and bright appearance. On the nose it is round and floral, with honeysuckle notes, maintaining the freshness and clarity of a young wine. The palate is smooth, presenting a good balance between fruitiness and acidity. Good structure and excellent finish.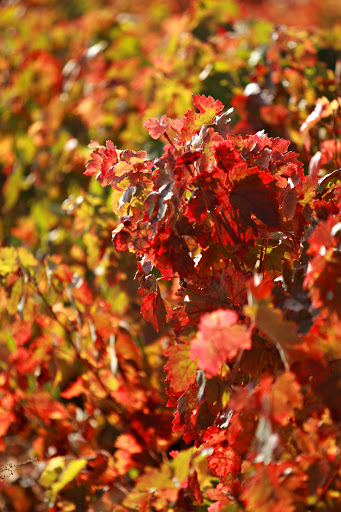 Related products
200 Monges Blanco Reserva 2008
 Vinicola Real Technical Sheet
[columns] [span6] Type of Wine:
White
Brand: 200
Monges Blanco reserve
Grape variety:
Viura and Malvasia
Bottle type: 
Bordeaux 
Capacity (cl):
 75               
Graduation (% vol.): 
13,50
[/ span6] [span6] Warehouse:
Vinicola Real
Regions:
 Denomination Rioja
Barrel type:
French oak
Permanence in Barrel:
14 months
Operating temperature :
08º-10º C. 
Population:
Albelda de Iregua
[/ span6] [/ columns]
General information
Novelty and tradition merge into the new 200 Monges white reserve, the quiet fruit of our work, a white reserve, a Rioja with capital letters, a 200 Monges that will last on your palate and in your memories. Make a hole in your life and take a journey through the senses. From the manual selection of grapes from our oldest and least-produced vineyards, we make this reserve. Fermentation in new barrels at 14ºC for 26 days. The process continues with an aging of 14 months in French and American oak barrels and 24 months in storage. Subsequently, the wine is bottled to let it rest in our cellars until it is released to the market. Its aromas of dried flowers, ripe fruit and wild herbs stand out. It is shown on the nose, warm, with toasted notes and creamy oak. The palate is meaty, powerful, tasty and spicy with a very elegant finish.
Tasting Notes 200 Monges white reserve
Bright gold color. Its aromas of dried flowers, ripe fruit and wild herbs stand out. It shows on the nose, warm, with toasted notes and creamy oak. On the palate it is meaty, powerful, tasty and spicy with a very elegant finish. [caption id = "attachment_17286" align = "aligncenter" width = "2560"]
bodegas vinicola real [/ caption] [caption id = "attachment_17287" align = "aligncenter" width = "1920"]
bodegas vinicola real barrel room [/ caption]
Vinicola Real
D.O.C. Rioja